SCOUT Chicago Festival is an annual Comedy festival that 
Marisa
 co-founded with Brooke Shoemaker of Principato/Young Entertainment.  It showcases unknown Chicago talent to Casting Executives, Agents, Managers and Casting Directors from LA and NYC.  Part of the program is a diversity showcase of actors and actresses highlighting their own work.  New this year will be two free panels to help demystify the television creating and casting process to students all over Chicago.  Guests include executives from CBS, NBC, ABC, FOX, USA , DREAMWORKS, TV LAND, PARADIGM, UTA and 3 Arts.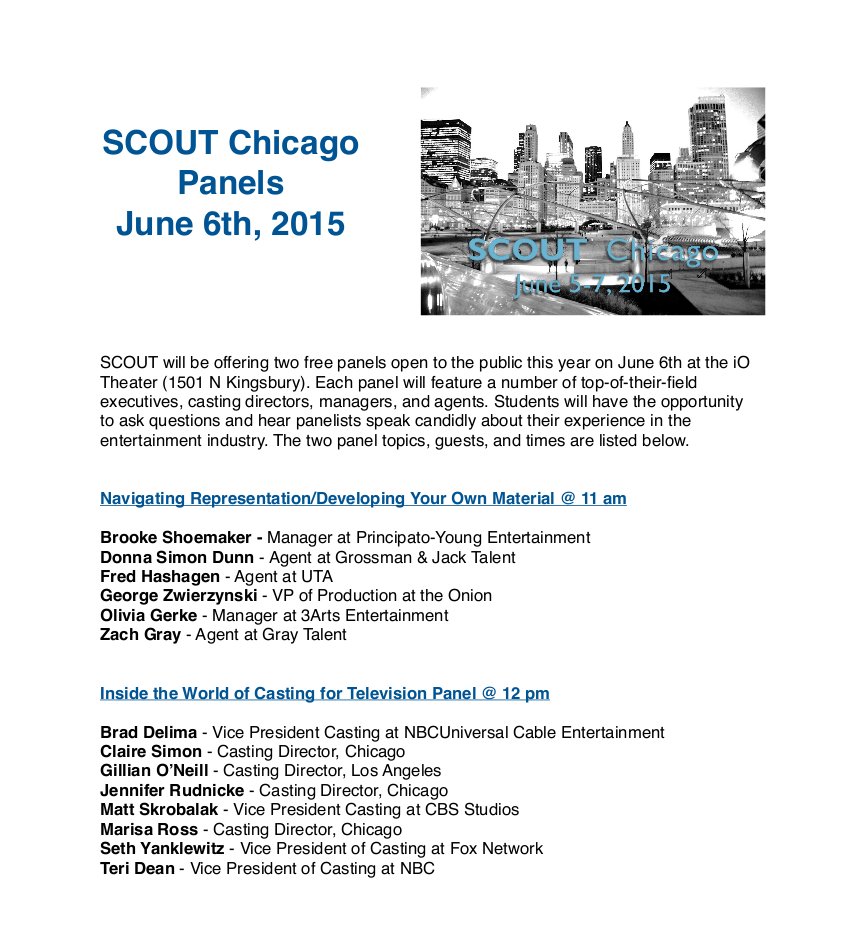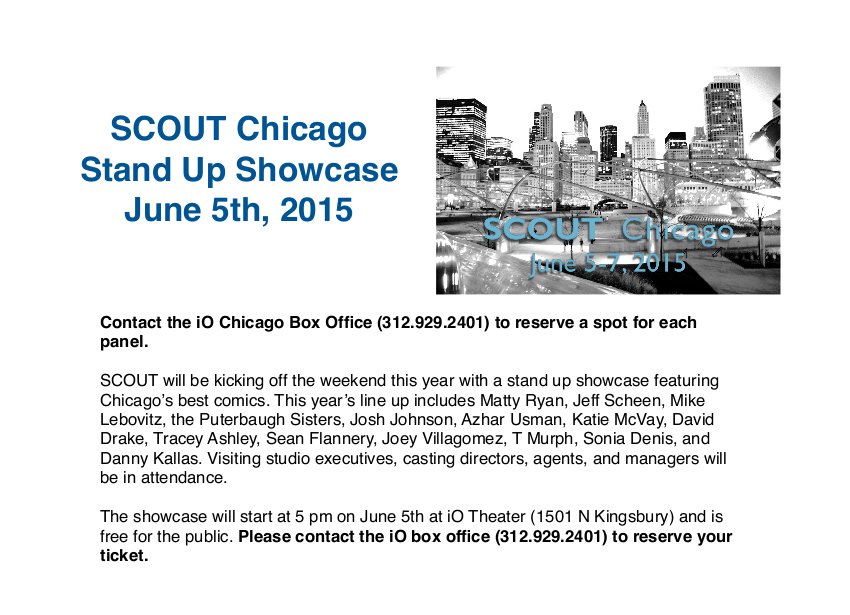 SCOUT CHICAGO Festival is invite only but please email us with questions.
For the latest on all the festival happenings, check out our SCOUTChicagoFestival on Tumblr!
Chicago Tribune article on 2013
See videos from the 2013 Diversity Showcase!